Meet SNS
Building networks, building trust.
At SNS, we provide the agility, expertise and resources to enable complex global connectivity challenges to be solved, quickly and efficiently – so you can confidently build out your network reach, forge new partnerships and rapidly enter new markets
Swiss Networking Solutions AG
Mon-Sat 9am to 5pm.
Baarerstrasse 8,
CH-6300 Zug,
Switzerland
Email sales
Get in touch
This email address is being protected from spambots. You need JavaScript enabled to view it.
About SNS
Building networks, building trust
---
Welcome to Swiss Networking Solutions. If you haven't heard of us, we'd like to take the opportunity to personally introduce us to you. Thanks to our agility and flexibility, we've rapidly become a trusted partner to Tier 1 and other communications service providers. We listen to you, understand your needs and find solutions that fit. That's our commitment to you.
Agility and time to market are critical
We are transparent and totally focused on solving your problems. We own the connectivity and work hand-in-hand with you to extend your reach, profitably and securely.
SNS offers a new model that helps to increase reach, agility and ability, enabling you to secure new opportunities with personalised solutions – making it easy for your business to grow.
By reducing service activation costs and accelerating time to market, SNS helps you win new business, deliver new solutions and expand your markets, leveraging our proven partnerships and MNO connections.
Meet SNS
Meet our team
Our philosophy is simple — hire a team of diverse, passionate people and foster a culture that empowers you to do your best work.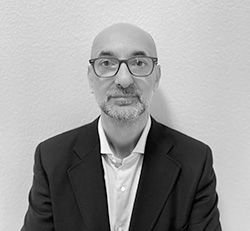 Nicola Berardocco
Nicola has over 25 years of experience in mobile innovation and building carrier relationships. Early in his career, he was responsible for the early stage design and implementation of the first GSM Maritime service, in partnership with Telecom Italia Mobile.
Prior to SNS, Nicola held several leadership roles in Swiss and Liechtenstein-based Mobile Operators. Nicola was responsible for MVNO and B2B solutions at a Liberty Global affiliate and has been a key contributor to the success of Skybridge, a maritime service provider. Nicola is also CEO of our partner - Telecom26.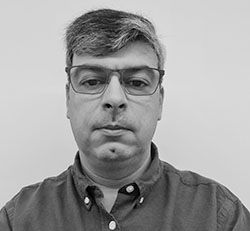 João Alves
João with his team is responsible for network design/operation to keep a smooth layer for the remaining services that rely on the network.
João has over 20yrs experience in networking that allowed to follow multiple evolutions of the technology since the dialup era to now.
Prior to SNS, João gained experience in a telco operator providing multiple services in DATA/VOICE/SECURITY to end customers/corporations helping to grow the network assisting in the design, implementing, testing, and supporting these solutions with multiple available technologies.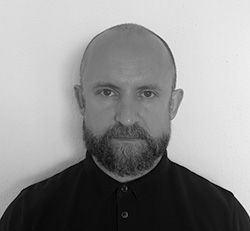 Ugis Ulbiks
Ugis has over 15 years of experience in the field of information technology, with a strong focus on infrastructure systems engineering. He holds the responsibility for the IT infrastructure, ensuring high uptime, scalability, flexibility, streamlined maintenance and management through automation.
Before joining SNS, Ugis held various IT system administration, engineering, and management roles in organizations ranging from small companies to large enterprises.