Enhanced connectivity for
MVNOs
SNS offers a range of solutions that help you manage costs, obtain enhanced connectivity, launch eSIM offers and more – boosting your MVNO business
Managed services for MVNOs
Flexible connectivity options to extend your reach
Benefit from our enabling solutions
With our flexible, assured connectivity options, you can build new IMSI sponsor relationships and take control of remote SIM /eSIM fleets
IMSI Rental
IMSI rental or leasing allows MVNOs to collaborate with SNS to benefit from IMSIs from MNOs with which SNS has an existing IMSI sponsor relationship.
IMSI Rental Enabling
With the IMSI rental enabling option, SNS helps MVNOs as the systems integrator to build out and configure network connectivity with the MNO IMSI sponsor partner.
IMSI Enabling
If you want to forge a relationship with a new IMSI sponsor partner, SNS can act as your integrator to help you efficiently build out the connectivity you need.
SIM Backhaul
Securely route traffic from your remote SIMs directly to your infrastructure, or access them remotely from your internal network – across multiple SIM fleets.

We've just published a new post!
Deliver consistent QoE performance for content and services by dire...
Learn how we help MVNOs
Get in touch with us to discuss our enhanced connectivity
IMSI rental options
Benefit from access to our partners
Leverage our growing range of IMSI sponsor partners or build entirely new relationships and connections
End-to-end support with IMSI sponsors
Connect to new IMSI sponsor partners, so you can offer lower roaming prices to your customers and enhance packages for different regions.
Managed services for MVNOs
We help you with IMSI sponsor partner selection, contracts, integration and interconnection, enabling you to launch new offers.
Secure your billing relationship
We handle the technical aspects and connectivity to your IMSI sponsor partner, while you create a direct contractual relationship and retain ownership.
Flexible service assurance
Choose the right SLA for your business, with up to 5x9s reliability, 24x7 support options, and geographical redundancy for service resilience.
Signalling and data connectivity
End-to-end signalling connectivity can be enabled via Diameter or SIGTRAN, while L1/L2 services with MPLS / SD-Wan can also be provided.
Tailored pricing and contracts
By choosing the solution you need to match your infrastructure and requirements, SNS offers flexible pricing and contracts that suit your business.
IMSI Sponsorship
Assured, 3GPP-compliant connectivity to your international roaming partners so you can benefit from more cost-effective roaming services via preferred operator partners with regional connectivity. SNS enables direct connectivity to your partners.
eSIM enablement for MVNOs
Launch eSIM services for your customers
SNS offers a complete range of eSIM enablement solutions for MVNOs, allowing you to rapidly launch eSIM propositions and services
Launch friction-free eSIM services
SNS eliminates the complexity of launching eSIM services for you and your customers, with easy on-boarding and activation.
GSMA-compliant
Fully compliant with GSMA requirements, our eSIM enablement packages allow you to deliver profiles to IoT and personal mobile devices.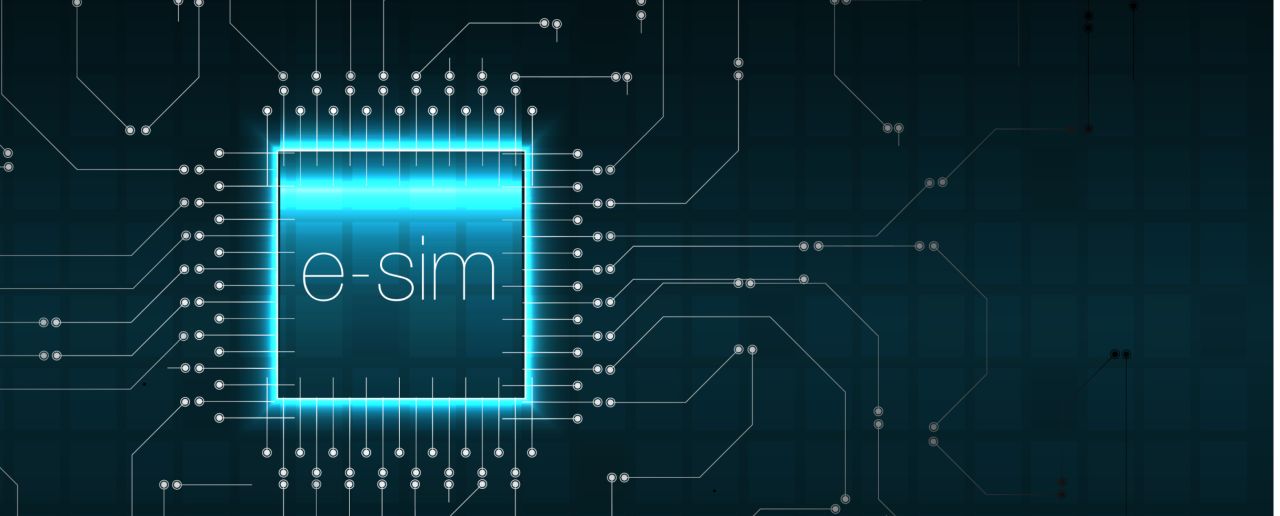 A complete eSIM platform, customised and delivered
We support SM-DP, SM-SR, bootstrap, and operational profiles – allowing you to use your profile or deploy our multi-IMSI eSIM profiles
Support your own profiles
Our SM-SR can easily be integrated with your own SM-DP solution – use ours until you're ready, so you don't lose ground to your competitors.
Customise your eSIM offer
Our team will help you implement an eSIM solution that's right for your business, so you can deliver what your customers really need.
Eliminate logistics challenges
eSIMs can be delivered over the air and activated directly from the device, removing the need for costly shipments and storage management.
eSIM made simple
A ready-made solution for you to take to market quickly, SNS has a complete solution to enable you to launch eSIM propositions to your customers.